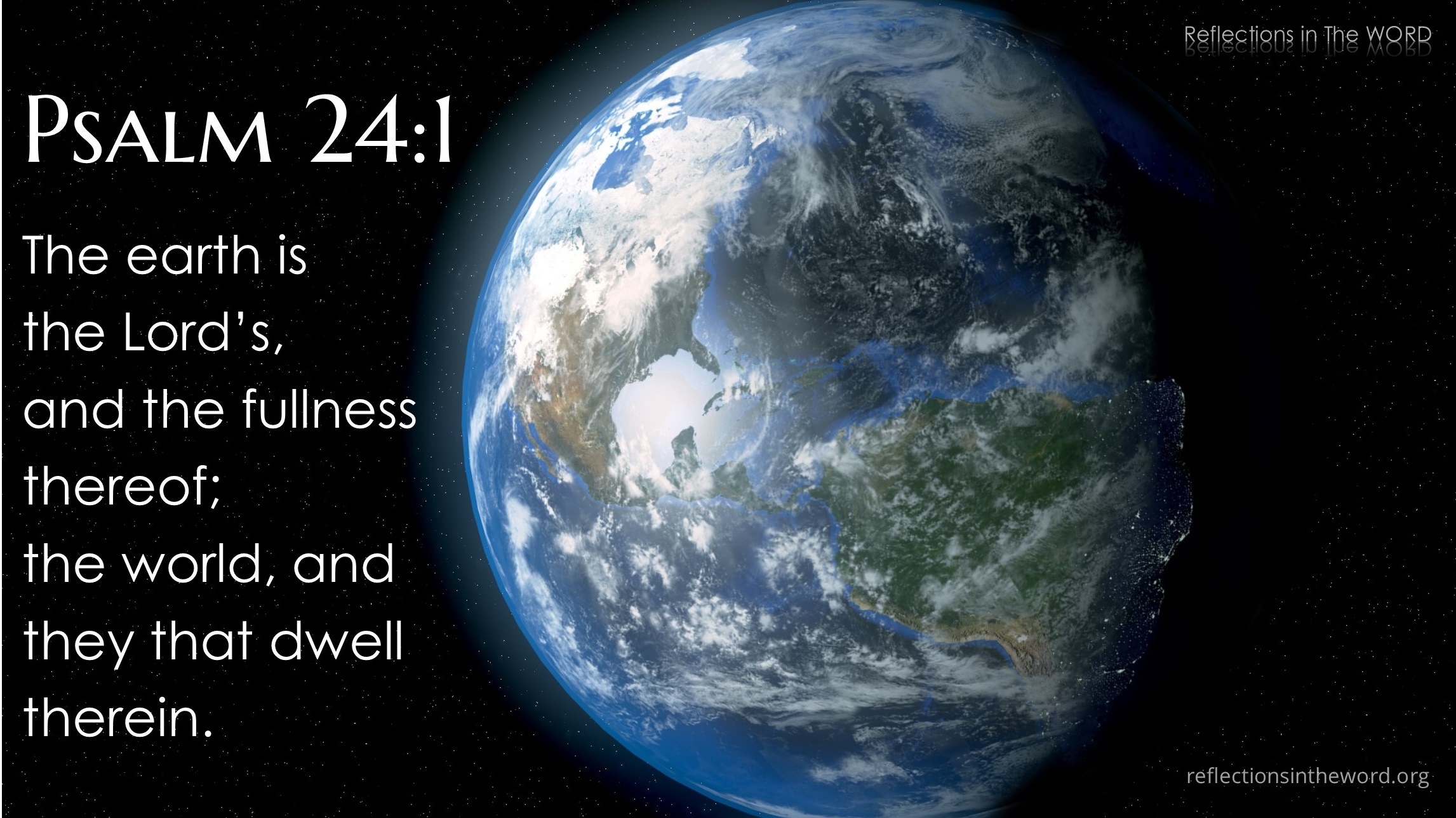 Psalm 24
Psalm 23, which Mark preached on, was a journey for the pilgrim through dangerous valleys leading to the delights of the Holy City. Today, we are going to take a look at Psalm 24. It's used in Jewish liturgy on the first day of the week, Sunday. They cry out, 'The earth is the Lord's and the fulness thereof.' as the pilgrims enter the Holy place, they have to prepare themselves as they approach the Lord of Hosts. The psalm calls on the pilgrims to approach with clean hands and pure hearts. Clean hands and pure hearts without vanities nor deceit. Clean hands is not really the 20   second Happy Birthday cleaning. But it relays the idea of having no blood of the innocent on your hands. Those that are deemed righteous, those that love their neighbours as they love themselves. Purity of the heart is when we are true to God's way. Not having duality. We are called to be obedient and faithful to God's word. Through a pure heart flows the deeds of the clean hands! Only then, we are able to approach God. In Provers, we are told, 'if you entrust all you do to Adonai, your plans will achieve success.' Purity of the heart is to will one thing - to seek God.
The Psalmist then proceeds to invite the pilgrim to let God into their heart. Lift all obstacles that keep Him from entering His holy temple.
When we realise that our life is  in God's hands, we will be emboldened to make important decisions. Keeping our focus on Jesus transforms fear, loneliness, depression, boredom and restlessness into a life of joy, thankfulness and peace in the midst of great adversity. Keeping our focus on Jesus helps maintaining clean hands and pure hearts. Focusing on fear sinks us into depression and anxiety. With God residing in your life, you can achieve everything that God has planned for you. If your life is at an impasse, try something different. Try the life of clean hands and pure hearts, inviting God to live in you. What's there to lose? He can perform miracles in your life.
He did in mine.
Amen.
Lionel Kulasingham