By ELIZABETH COOPER
Tuesday 28 July 2020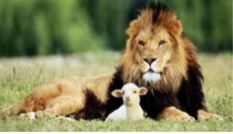 I thought I would share with you a little about our journey into the book of Revelation. I say 'our' meaning our Zoom study group. It was probably only in the second zoom meeting that I was foolish enough to ask the question, 'Is there any book in the Bible you would like to look at?' I should have known better


But 50% of our group chose Revelation so that was our sign to go ahead.
It seems that Revelation is a bit like Marmite: either you really like it and eat it regularly or you never touch it!
Straight away I will admit that I am no expert on this book but I did promise we would work our way through it and ask God to show us what we needed to know now.
As we have worked through Revelation – and we are only at chapter 7 so far – we have not had all our questions answered and we don't understand everything. BUT God has given us such encouragement and great conversations every week.
David Pawson- an English evangelical minister, writer and prominent Bible teacher who died earlier this year - has done many teachings on Revelation and his family has now released all of these onto the web. They have provided some of the background to the questions we were asking in our Bible group.
When considering the fact that a lot of Christians don't turn the page to Revelation, David asks the question 'what would the Bible be without Revelation?'
Then the ending would be as Jude tells it; read it and you will find the Churches breaking up from the inside, which is not a very happy ending.
So we see that the book of Revelation brings God's story and plan correctly to an end – a positive and triumphant end.
Now we understand that we need to read Revelation to understand the WHOLE of God's story.
Did you know that Revelation is the only book of the Bible with sanctions in it?
There is a blessing and a curse attached to it and no other book in the Bible has this.
Revelation chapter 1 verse 3 says "Blessed is the one who reads aloud the words of this prophecy, and blessed are those who hear it and take to heart what is written in it, because the time is near."
Now, isn't that a good enough reason to read it?
Notice God hasn't said 'blessed are those who totally understand it'.
The blessing comes if you read it aloud, hear it and take it to heart.
'Take to heart' simply means 'to be affected by'.
Our journey continues……