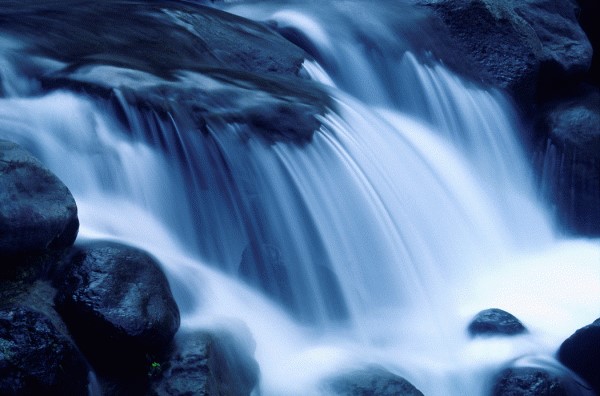 And wherever the river goes, every living creature that swarms will live, and there will be very many fish. For this water goes there, that the waters of the sea may become fresh; so, everything will live where the river goes.
I quite enjoy watching Joanna Lumley's travel programmes with the little TV I do watch. During last year's lockdown her adventure to find the source of the Nile River was shown again. Joanna travelled up from the Nile delta in Egypt all the way into Africa across Lake Victoria and eventually to its official start high in the mountains of Rwanda which was a tiny bubbling spring 4199 miles from where she started. What was amazing was how small the source was, that produced such a mighty flowing river with such a diversity of life both in it and along its banks, both vegetation and animal. How dependant people are on it for work, food and the irrigation it provided along its way. Human Life is so dependent on rivers. Some interesting facts are most major cities have been built at the side of rivers and that 65% of the water we drink comes from a river another great reason to keep them clean.
The bible speaks a lot about water, rivers, streams often as a metaphor for the living giving Presence of God, or the Holy Spirit. Rivers are mentioned at the beginning of the bible and at the end. John is his vision given by Jesus was shown this. " Then the angel showed me the river of the water of life, as clear as crystal, flowing from the throne of God and of the Lamb 2 down the middle of the great street of the city. On each side of the river stood the tree of life, bearing twelve crops of fruit, yielding its fruit every month. And the leaves of the tree are for the healing of the nations.          Revelation 22 v 1-2
The Word for this week is a prophecy (A picture of the future) both of the river of life that John saw but also a prophecy of the work of Jesus and the Holy Spirit. Where was the river Source? It was the temple in Jerusalem the place where Jesus spoke of Life the giving waters of the Holy Spirt flowing out of those who believe, the Place where Jesus' death on the cross, his resurrection and the pouring out of the Holy Spirit all too place. Jesus is the source of it all!
He wants that river of life to flow through you and me to deeply satisfy us with His Presence and bring life to the world around us.  I believe Jesus is asking us, "are we flowing in the Holy Spirit or stagnating", living on the water we received in times past,
Let's remove the barriers to allow Him to flow afresh through us every day and be renewed with fresh spiritual life.
Discover more
Ezekiel 47 v 1-12
"The living water that never runs dry, The water of life, Lord, the Saviour of the World."