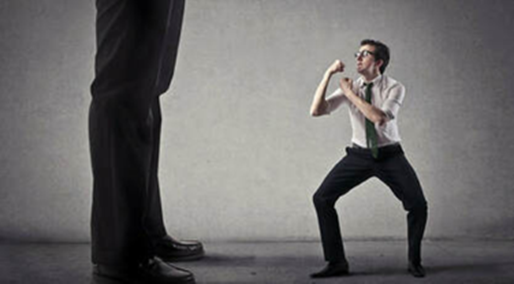 Some trust in chariots and some in horses, but we trust in the name of the LORD our God.
There are many legendary underdog stories in all walks of life, but as a sport fan, the one I love has to be Leicester City winning the Premier League in 2016. Leicester's starting eleven cost just £28.8 million, which was loose change compared to many other of the big clubs. As a result, they started that season as 5,000/1 underdogs, despite all of this, with all of the odds stacked against them and pundits writing them off, by the time Christmas came around, they were top of the table to everyone's surprise. It was like seeing an elephant in a tree, no one knew how it got there but everyone knew that it would fall at one point, how foolish that were! Leicester and went on to win the Premier League with 81 points, leaving the football world stunned. They overcame all disbelief, all doubts, and defied the odds, which is why they are the greatest underdog story that football has ever seen.
We may feel like the underdog in the challenges of life, or in the tasks that God puts our way to live out the Christian life and mission, many of these things seem like giants of impossibility but we have a champion who fights on our behalf, someone one said that, "one with God is a majority" Today's Psalm finds King David on his Knees in prayer as his enemies rise up against him, formidable opponents with Chariots and horsemen. St Paul writing to the Corinthian church wrote that God said to him "My grace is sufficient for you, for my power is made perfect in weakness. And Paul concluded "That is why, for Christ's sake, I delight in weaknesses, in insults, in hardships, in persecutions, in difficulties. For when I am weak, then I am strong." We see this principle worked out throughout the pages of the bible time after time, after time. Who doesn't love the  underdog story of David and Goliath!
I'm inspired by a song By Dante Bowe Called "You are my Champion" which says the word I believe God wants to remind us of today. He sings that Jesus is our champion. "You are my champion Giants fall when you stand Undefeated. Every battle You've won. I am who You say I am. You crown me with confidence, I am seated, in the heavenly place, Undefeated, by the power of Your name I am seated, in the heavenly place Undefeated, with the One you have conquered it all.
Discover more
Psalm 20 v 1-97
I am seated, in the heavenly place Undefeated, with the One who has conquered it all.