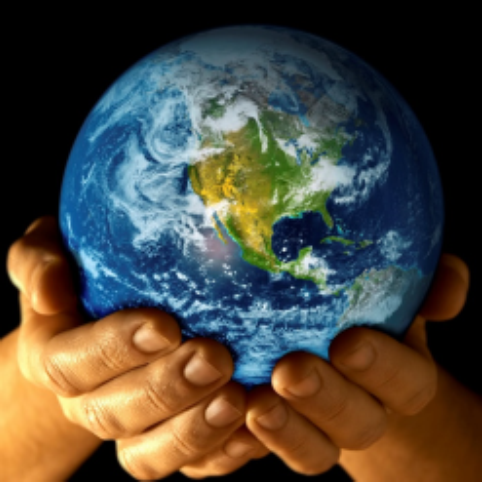 "The Lord has bared his holy arm before the eyes of all the nations, and all the ends of the earth shall see the salvation of our God."
How we look at the world is a driving force behind who we are and what we do. When we think upon the fact that God gave his Son so that all the world could be saved—not just me—we realize that we do not always act like that is the case. How often do we think about our felt needs over the needs of the planet or other people living in another part of town, from a different background, culture, nationality, and all other ways that people are grouped and labelled?
We need to move from a "me at the centre of my concerns" viewpoint to a "other people being the centre of my concerns" viewpoint. Being a Christian means shifting our viewpoint and tuning into God's agenda. We need to shift our focus to our neighbours and outstretch our arms to the nations, like Jesus did when he outstretched his arms on the cross. We need to change the way we interpret our world—so that God and his work is our focus.
Our bible reading this morning is the story of Peter and Cornelius, where Peter just did not get it.  He still did not understand that the Gospel is for all people of every background, and especially the ones he had been brought to view as second class or as unclean (the non -Jews).  God had to shift his viewpoint from his limited small and narrow understanding of who God loved, through a strange vision of foods on a giant tablecloth get him to share this wonderful news of God's love with anyone without prejudice.
When God delivered the words of the most famous verse in the bible "For God so loved the world that he gave his one and only Son, that whoever believes in him shall not perish but have eternal life" He meant it, He loved the whole world, that's everyone! That whoever believes in Him shall not perish but have eternal life that means anyone.
Let's give ourselves an MOT today on our viewpoint and if needed shift it from me at the centre to others at the centre of our concern and refresh ourselves in the truth that the Gospel is for all.
'evangelization requires the whole church to take the whole gospel to the whole world'