Thursday 30 December 2021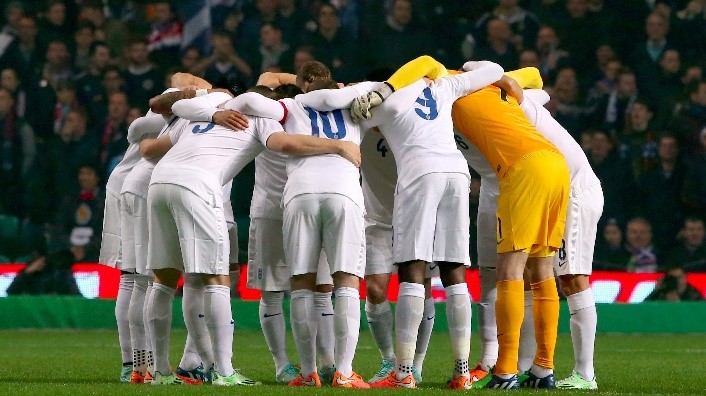 For just as each of us has one body with many members, and these members do not all have the same function, 5 so in Christ we, though many, form one body, and each member belongs to all the others.
What a week it's been! Are we in some of kind of strange dream? An England football team in a European football final for the first time ever. Something the nation has dreamed of for 55 years, since we won the World Cup in 1966. Whatever next? A win on Sunday maybe! And even stranger is seeing Wembley with the supporters in making genuine noise, rather than the recorded crowd noise we have had for the last year when watching premier league games on TV.
There is no doubt England have earned their place in the final. In fact, they have been developing as a team since the World Cup in 2018 with Gareth Southgate bringing in new, young players who fit his idea of a team, rather than just the big names from the top clubs. He has picked teams to his game plan despite pressure from the public and the media.  We all know that teams that have the right passion, people in their right place with the right skills and the right attitude, are great to be a part of.
Someone sent me a link to an article in premier Christianity "God's place in England's dressing room another reason to get excited about Euro's 2020." The link is below:
https://www.premierchristianity.com/opinion/its-coming-home-gods-place-in-englands-dressing-room-is-another-reason-to-get-excited-during-euro-2020/5238.article
It doesn't say God is on England's side, but that 3 forwards united in faith are having an influence and witness not just on the team and staff, but the wider community.
In following Jesus, we are called to be part of His team, with everyone of us having a position to play. God has given us the skills and gifts to fulfil the position and through the Holy Spirit a passion for Jesus and his priorities and purposes. We are all needed to play, not to spectate.
There is a spiritual synergy and something special happens as each person plays their position for the team- as Paul tells us in Ephesians 4 v 16 "From him (Jesus) the whole body, joined and held together by every supporting ligament, grows and builds itself up in love, as each part does its work."
Our bible reading this week is from Nehemiah, where a team was raised up by God, and they were called to a rebuilding project which they completed in a record 52 days. There are some great lessons, as we play our part in the Jesus dream team, about passion, prayer and teamwork.
Discover more
Nehemiah 1:1-11
Together Everyone Achieves More