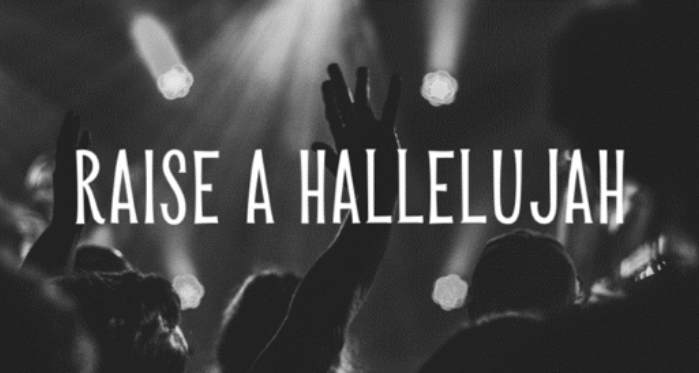 Today we welcome the friends and families of Daira Jerkina and Jamie Barron to join with us in celebrating as Daira and Jamie are baptised.
What a great day to Raise a hallelujah, which means Praise the Lord. From the earliest days Christians have used this word as an expression of joy and praise to God, after all to know God, and glimpse His works, how could anyone give anything less than extravagant and joyful praise.
So, as church today let's raise a hallelujah together as again, we share the privilege and joy of what God has done, is doing and will continue to do in the Lives of Jamie and Daira. The new birth and transformation of life is truly one of the greatest miracles you will ever see.
I leave you with the Psalm 145 which expresses it all.
A psalm of praise Of David.
1 I will exalt you, my God the King; I will praise your name for ever and ever.2 Every day I will praise you and extol your name for ever and ever. Great is the LORD and most worthy of praise, his greatness no one can fathom. 4 One generation commends your works to another; they tell of your mighty acts.5  They speak of the glorious splendour of your majesty and I will meditate on your wonderful works.6 They tell of the power of your awesome works and I will proclaim your great deeds.7 They Celebrate your abundant goodness and joyfully sing of your righteousness.
Discover more
Philippians 3 v 7-12
No created powers can mar our Lord Jesus' music, nor spoil our song of joy. Let us then be glad and rejoice in the salvation of our Lord.