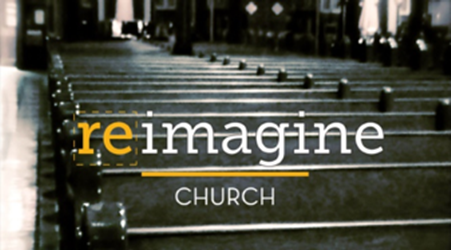 "Behold, how good and pleasant it is when brothers dwell in unity! 2 It is like the precious oil on the head, running down on the beard, on the beard of Aaron, running down on the collar of his robes! 3 It is like the dew of Hermon, which falls on the mountains of Zion! For there the Lord has commanded the blessing, life forevermore."
Last week we started an important mini series of talks aimed to enable you to re-imagine what church can be as we move forward together. The first Christians focused on very simple things that the Holy Spirit brought to life in them. This week will be drawing from the bible these principles and then inviting you to  re-imagining what fellowship with other believers might look like in our new normal.
From Big to Small, but beautiful and better
I was amazed to read about one of the biggest churches in America called Experience Life  completely changed the way it worked at the end of 2019. It had over 10,000 members, the most fantastic facilities and delivered the best services and activities imaginable for all ages. It was a place people loved to be part of. The church had started in the pastor's front room with 12 people, and was outwardly highly successful. Its leadership team took a bold step of closing the big weekend services and encouraged everyone to join a smaller cluster of about 35 believers, who then met in community spaces, houses, coffeeshops or just anywhere where they could firstly fellowship with one another, and then engage and reach the community around them. I'm sure your thinking why would they do that? The reason was they worked out that many of the people attending weren't growing as healthy Christians, were not reaching their communities/neighbours and didn't always have the depth of relationships with other believers lived out in community. They re-imagined church life and mission, and God has blessed them. They have seen many people growing as disciples, they have seen 1000's of new people come to Christ and who are also growing and planting new small communities. Had they not taken this step in 2019, its highly likely that COVID19 would of bankrupted the church. Its an inspiring story you can read the summary of their story online. http://www.missionfrontiers.org/issue/article/from-big-to-small-for-a-big-movement  
Its likely all churches will need to focus smaller as we move forward, but as we re-imagine let's continue to listen to what the Holy Spirit is saying to this church of our generation. Let's ask God for His dreams for us and how we can to  continue to live out our faith as a family, and continue to fulfil His calling to be a blessing to the world around us whether we are BIG or small.
Discover more
Acts 2 v 41-47 Romans 15 V 1-7
Our love to God is measured by our everyday fellowship with others and the love it displays.