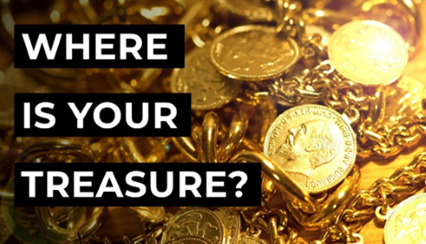 But store up for yourselves treasures in heaven, where moths and vermin do not destroy, and where thieves do not break in and steal. 21 For where your treasure is, there your heart will be also.
Elon Musk, Jeff Bezos and Richard Branson are three multi Billionaires making the headlines with their spending on developing space travel. Musk with his desire to put mankind on Mars and more recently Bezos and Branson with their race to be the first to the edges of space to develop space tourism.
Bezos travelled 60 miles above the Earth's surface in a spaceship designed by his company Blue Origin. For roughly four minutes of weightlessness in suborbital space the richest man alive spent around $5.5 billion. Bezos is worth approximately $205 billion, so paying for an exclusive space flight didn't really affect his day-to-day budgeting. A campaign group called 'global citizen' recently challenged these billionaires to give up 5% of their wealth to charitable causes. They estimated just the money spent on that one space flight would have saved 37.5million people from starvation, it would have funded humanitarian aid needed immediately in Nigeria, The Democratic Republic of Congo, Afghanistan, Venezuela, Yemen, and the Horn of Africa. Fully funded the international agricultural development fund just with the money Bezo's spent on the first 30 seconds of that flight. Add to that, they said how about using the fund to plant 5 billion trees in an attempt to reduce the impending climate change.
Of course, it's not just billionaires that should release resources, it is the responsibility of us all to share our resources generously. Jesus said store up your treasure in heaven… where your treasure is, there your heart will be also.
When we encounter and know Jesus, who is the greatest treasure we can ever have, one of the ways that he is at work transforming us is to care with the same compassion about the things He cares about and to be generous in our hearts towards the needs of others. When we co-operate with Him we not only store up treasure in heaven but are released from spiritual poverty on earth. Our lives are infinitely enriched and far more content if we can live this way. Our fallen human nature is inclined towards ourself and to accumulate things to meet our wants and often far in excess of what we actually need. But Jesus wants to release generosity with whatever we are blessed with.
Laying up treasures in heaven will draw the heart heavenward.